Smart guest posting
with backlinks
Improve your position thanks to quality backlinks from guest posts. Bzoomer is an SEO tool that can build guest posts with backlinks instead of you.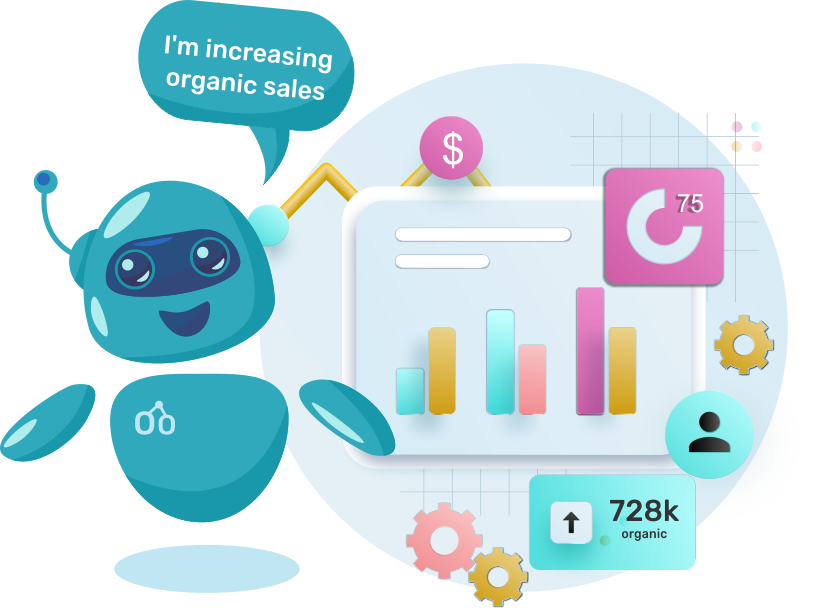 What is Guest Posting?
In its simplest form, guest posting involves writing content for another company's website. Typically, guest bloggers write for sites within their industry to:
Attract traffic back to their website
Boost their domain authority using external links to high-authority domains
Increase their brand credibility and awareness
Build relationships with peers in their industry
Guest posting can be beneficial for both the guest blogger and the website hosting the post. The website receives free, quality content, and the guest blogger gets exposure to a new audience and potentially valuable backlinks.
The SEO Benefits of Guest Posting
High-Quality Backlinks: One of the primary benefits of guest posting is the opportunity to gain high-quality backlinks. In SEO terms, a backlink is when one website links to another. Search engines like Google view backlinks as a "vote of confidence" from one site to another. The more high-quality backlinks a site has, the higher it can potentially rank in search engine results.

Increased Traffic: When you post your content on well-established, popular websites in your industry, you can attract their audience to your own website. This can lead to an increase in traffic, which is another factor that search engines consider when determining page rankings.

Authority and Credibility: By publishing on respected websites, you can establish yourself as an authority in your field. This not only builds your brand's reputation, but it also makes it more likely that users will trust your content, increasing the chances they'll link to it in their own content, thereby improving your SEO.
How to recognize a guest post with quality backlink?
A quality backlink
will be placced on a quality and content-relevant domain.
A quality domain
will achieve high values of DA (domain authority), CF (citation flow), TF (trust flow) or organic traffic. You can find these values in most tracking tools. You also have some data directly in our
domain search of guest posting sites
.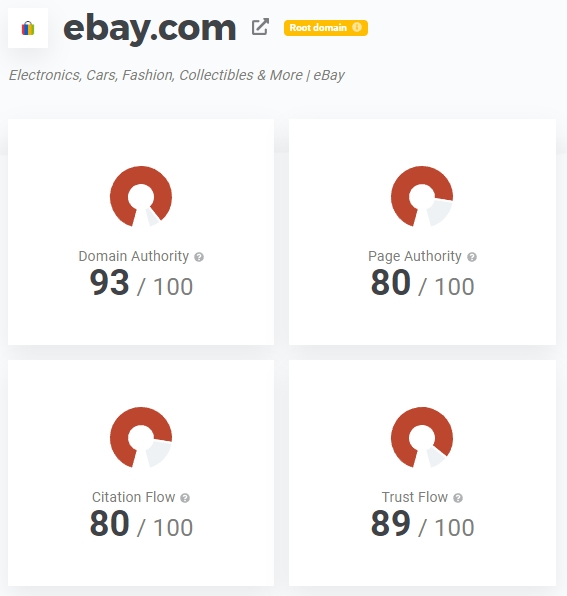 The relevance of the site is another deciding factor. A quality link is placed on a content-like page. This means that if you sell children's toys, a quality link will be placed on a page that deals with children's toys. If the entire content of the domain is also closely specialized, then it will be an extremely high quality link. At least the topic on the page should be followed. The relevance of the site is even more important than, for example, high DA of the domain.
How can you find quality links on Bzoomer?
You can buy a
package of multiple backlinks
on Bzoomer. The backlinks will be created on domains using the AI article builder. These links are further linked in the lower layers so that the links are quickly indexable and stronger. Bzoomer creates content using artifical intelligence based on your keywords. Therefore, it can create relevant content. However, it's important that your keywords are specific enough. 
For example:
If you sell cell phones and want to improve your search position on your product page where you sell the Samsung Galaxy 10, the appropriate keywords might be:
Samsung Galaxy 10
Samsung Galaxy 10 16GB
Samsung Galaxy 10 black
Samsung Galaxy 10 phone
Suitable landng pages for links could be:
vasweb.cz/samsung/galaxy10-32gb-black
vasweb.cz/samsung/galaxy10-16gb-black
vasweb.cz/samsung/galaxy
vasweb.cz/samsung/
vasweb.cz
It is useful to choose more than one URL. All sites that are relevant to your keywords are suitable for a linkbuilding campaign. This will make your backlink portfolio look natural. It's not a good idea to choose just one URL, because it's not natural for most domain-wide links to lead to only one URL.
An inappropriate keyword choice would be too general or unrelated to the landing page, such as:
Samsung
Galaxy
32gb
phones
electronics
Bzoomer creates texts, headlines and anchor texts based on your keywords. If it only considered the keyword Galaxy then it could create an article dealing with space, not cell phones.
Bzoomer therefore creates an article with relevant content. However, it creates the article on a domain that will not be associated with the main content. It has its pros and cons. This link cannot pass an overall link juice or content profile from the main domain. Therefore, links from lower levels are essential.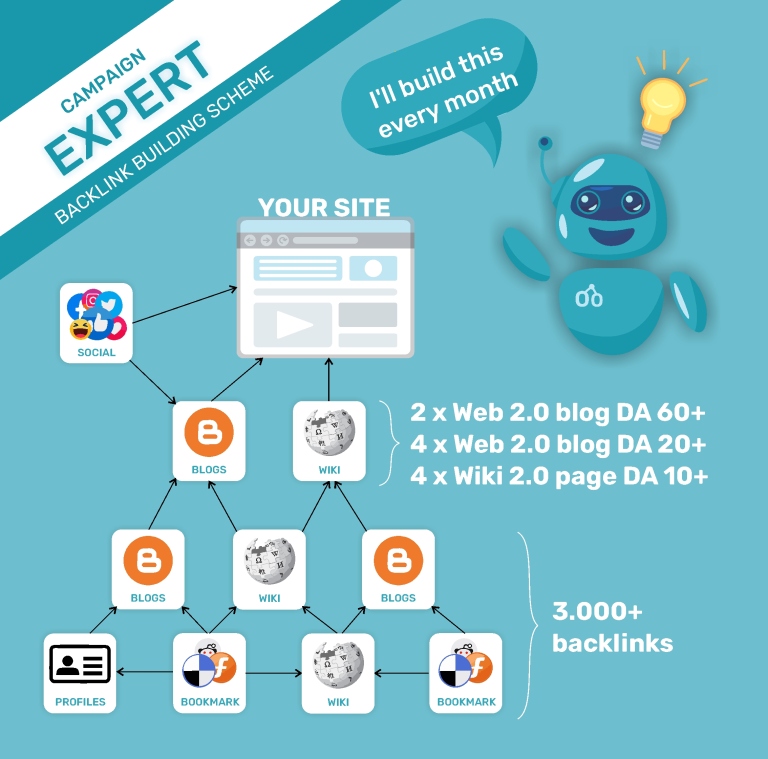 You can also buy
individual guest post with backlinks
from highly relevant domains on Bzoomer. They will be located on the main domain (Domain type filter – Main domain).
You can filter the domain to which you can subsequently buy a link according to the organic traffic, DA, domain suffix and other parameters such as the site category. This will allow you to find highly relevant domains where your backlink will be of high quality.
How to create a quality guest post with backlink on Bzoomer?
You will create the best links by finding the relevant domain with high organic traffic and DA in our domain filter. Bzoomer creates a new article on the given domain. 

The backlink on a new article (New article) passes the link juice gradually but it can be perfectly relevant. It's a good idea to try our copywriter – a real person if you desire the best content. You can also leave this article to be created by Bzoomer which is using artificial intelligence (AI article builder). However, it does not reach such a high-quality text yet, and especially for domains where high organic traffic is expected. It is more appropriate to create a readable article by a person.
Is it worth to create lower quality backlinks?
What is the point of links with a lower DA? The problem with creating only high quality backlinks is in the nature of the backlink portfolio. Search engines don't like unnatural-looking backlink portfolios. It is simply suspicious if only high quality links lead to your domain. It is also very suspicious if there are a lot of poor quality backlinks leading to your domain. The ideal condition is something in between. Some high quality backlinks and some lower quality backlinks. However, the content relevance of the backlink is always important.

The ebay.com backlink portfolio whose high values are shown above is made up of 95% 'low quality backlinks'. This is how reference portfolios are natural.

Another unnatural backlink portfolio is the time imbalance of the portfolio. If your domain normally gets 2 backlinks per month then it is highly suspicious if your domain gets 5000 links in one day. Because of this, Bzoomer never adds many backlinks quickly, but decomposes the backlinks over time, At the same time, within SEO packages or linking schemes 99% of backlinks are in lower layers that do not lead directly to your site. Thanks to this, Bzoomer is 100% safe even for newer sites.
How Bzoomer affects a local site?
We often get questions on how Bzoomer works. Or you do not trust that Bzoomer could work for local sites. How does it work?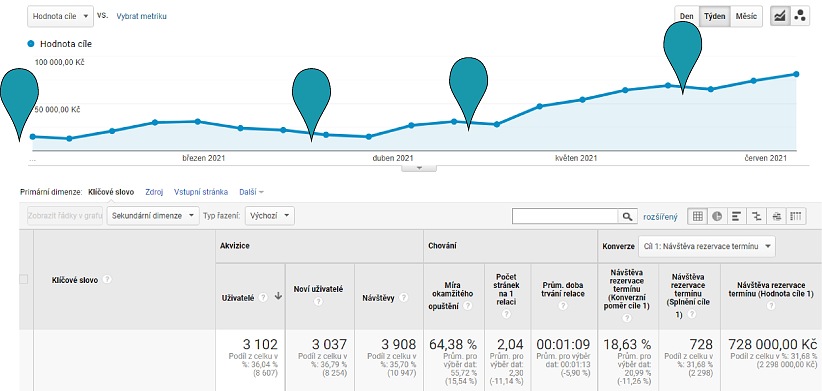 References speak for themselves
We help your online projects to succeed. Within 1-3 months each of our clients noticed an increase in search engine positions, higher traffic, or higher sales.
Rising organic traffic
After launching Bzoomer the position of your site in search engines will increase. For the best results build links that simulate natural progress over a long period of time.