You will come across the term link building sooner than later in online marketing. What does this term mean exactly and how to use its full potential to bring users and customers to your site?
SEO, Link building and their cooperation
Link building is one of the main methods of SEO – search engine optimization. Your site's good SEO is absolutely essential for your site to have good unpaid results in user searches.
The methods thanks to which you can work on your site's SEO are primarily divided into the following:
on page factors
off page factors
On page factors include, for example, texts, images, and meta tags of web pages. Offpage factors include seo link building service.
What is link building
Building backlinks is designed to build your site's reputation in. the online world and strengthen its credibility. By linking to your site, you are greatly improving your position in search engines. Greater credibility and relevance of your website also means better placement in unpaid search results.
We divide link building according to where the links are located at: 
External link building deals with links from other sites – but here make sure that they are relevant sites with appropriate content. Internal link building, on the other hand, deals with links within a single website – in most cases, these are links in blog articles on a given website or e-shop.
How to use link building properly
When building backlinks, it's important to think about how we get those links and where they are located. Internet search engines can recognize when the links are placed on a huge number of websites that have nothing to do with the topic of the target site. Therefore, it is important that the link is placed on a page with a relevant content.
How to work with link building without making unnecessary mistakes and where to create backlinks? The most common methods include:
Publish articles on your blog and support pages created by Bzoomer
Publish articles on other sites created by Bzoomer
Participation in discussion forums (corresponding. To the focus of the site)
Activity on social networks, which is also created by Bzoomer
Other common methods include exchanging site links with each other. However, Google does not consider these methods to be fully secure.
One of the main benefits of link building SEO tools is that you don't have to build backlinks manually. Manual building of backlinks is very time consuming and for a less experienced user there is a risk of grinding into penalized techniques. SEO tools such as Bzoomer effectively automate backlink building by simulating a user's natural movement across the Internet. The big benefit is that they use only permitted SEO techniques.
No link is like every link aka what is link juice
Backlinks from well-known, high-quality, and relevant sites automatically have a higher value in search engines, which is passed onto the linked website. This value is called link juice.
It can therefore be described as a kind of domain rating. Your domain's total links juice is the sum of all pages that link to that page.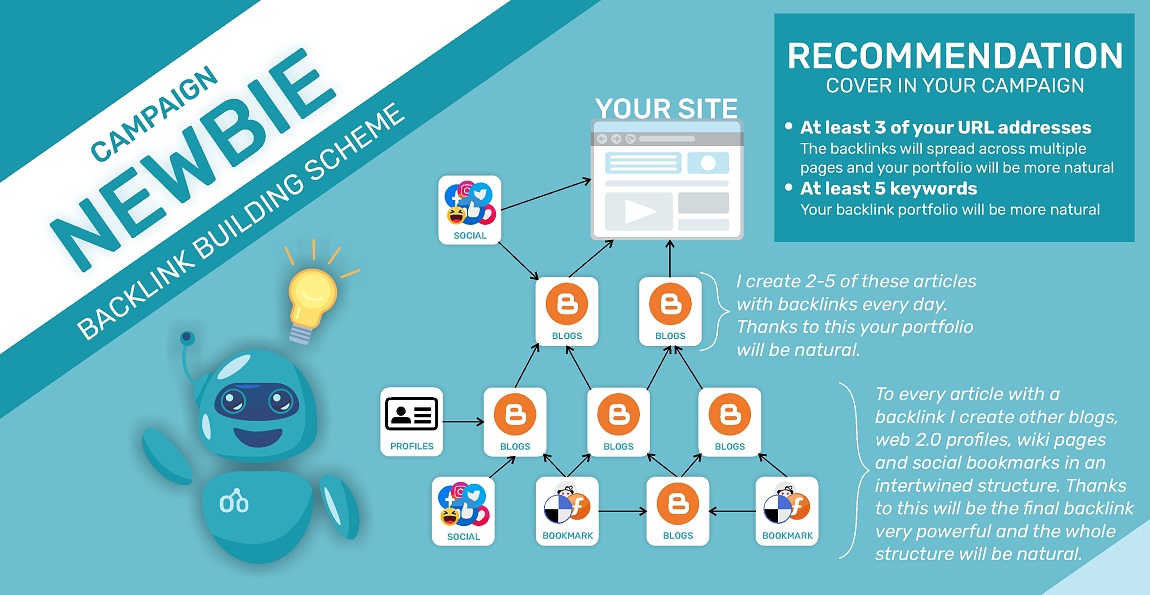 It is not necessary to have all backlinks with great link juice content, but you need at least one. Other backlinks no longer have to be created manually. They can also be provided in an automated form using various SEO tools such as Bzoomer. The result is many relevant links i.e., many link juices in a fraction of time and cost of a link builder who would build these links manually.
Bzoomer creates links in a complex structure on blogging platforms, social networks, web 2.0 profiles, wiki pages, or bookmarking services. Thanks to the gradual building of link juice in backlinks packages, Bzoomer can effectively create relevant content and thus build the necessary link power. It translates this links power and the whole link juice to your landing page.
How to recognize good and bad link
In link building a good link will help you and a bad link is useless to you. Building low-quality links won't usually hurt you, but they won't help you at all. The question is why spend your own resources whether it's time or money on these links.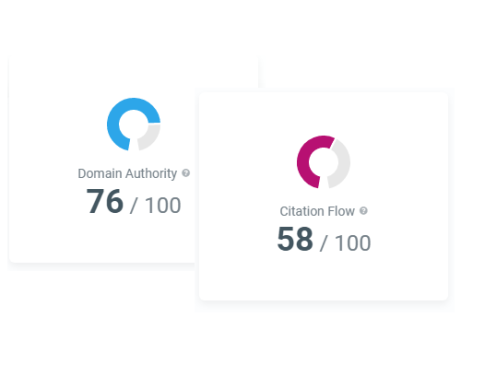 Domain
A good links comes from a good domain. You will recognize this by the high rating of several parameters. The most important are the Domain Authority and Citation Flow. 
Domain Authority (DA) is a review developed by Moz. Ranking predicts the performance of a site's placement in search results. The rating determines an algorithm that considers the number of links referring the domain, MozTrust, MozRank, and other parameters. The result is a number from 0 to 100, which summarizes the strength of the domain. Bzoomer creates content with links to domains that reach the Domain Authority 20-80.
The Citation Flow (CF) rating was developed by Majestic. CF specifies the number of referring resources per domain. Bzoomer forms content on CF 30-90 domains.
Content and keywords
A quality link comes from a page that contains unique and relevant content to your site. If you sell hot tubs a quality link will lead, for example, from a review of hot tubs. There is the entire content of the page intended for hot tubs. That is why Bzoomer creates unique content based on the keywords you enter. Through machine learning Bzoomer creates unique and relevant content from which it links to your site.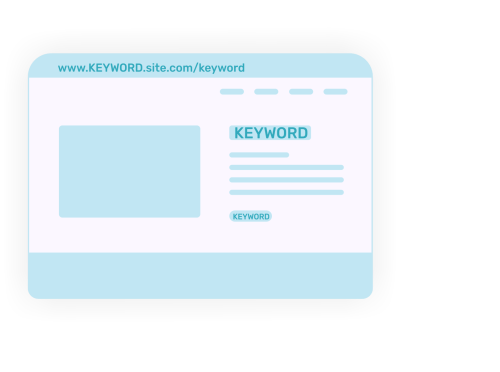 Keywords are related to relevant content. If you are optimizing your page for the keyword "quality hot tubs" those words and similar ones should appear on the landing page. And ideally in the best possible positions, such as the URL address of the linking page, the heading H1 or in the anchor text of the link itself.
Bzoomer thinks about your keywords when creating pages. It adds the keywords to the URL address and H1 headings. At the same time, it creates anchor link texts in various keyword variations or creates general terms (such as "SHOW MORE") that are completely natural.
Link placement
The placement of the link on the referring page also plays a role. The most advantageous location for the link is in the article itself, where there is a relevant content around the link. For example a link placed in a footer will have a lower weight.
Page Authority (PA)
The link placed on the page with a high authority will be more valuable. Page authority is a review of a site by Moz. The page Authority evaluates the number and quality of links to a specific URL. This is a similar rating to the Domain Authority, except that the PA rates a particular site. The DA evaluates the entire domain.
Bzoomer creates the authority of landing page with a complex structure of cross-linking pages to transfer the resulting power to your site. 
Why invest in link building
SEO is one of the areas that is evolving rapidly. It is not so surprising that some methods are becoming obsolete and are gradually being replaced by a new approach. However, backlink building is not affected by this formula. With this method most SEO experts agree that it will continue to have a very significant position in the evaluation of sites.
Another indisputable advantage is that link building increases awareness of your brand in the market. It adds credibility to your website and automatically brings more users and customers to it. Link building is becoming an extremely effective weapon for those doing business in a highly competitive environment.