Obtaining and creating quality backlinks has a huge impact on SEO – or rather on the placement of your sites in search results. Even with a little competitive word there is almost no chance to get into TOP 5 search results without backlinks to your site. 
The ideal model is when other people link to your site in a completely organic way. However, not every page or content can be shared by its very nature. Therefore, it is advisable to build your own quality and relevant links. Or else, work on link building. 
How to get quality and relevant backlinks?
Blogging platforms (link quality 4 out of 5)
enable to create articles for free. Thanks to that you are able to create relevant content with a quality link to your web. If you choose a blogging platform which works on domain with high Domain Authority, you will get a powerful link.
Quality blogging platforms
estranky.cz
tumblr.com
blog.idnes.cz
wix.com
webnode.cz
blogger.com
squarespace.com
bravenet.com
Try Bzoomer if you don't want to create articles and links manually.
Social networks (link quality 3 out of 5)
They streng then every day. Links from them to your site are taken by search engines as a powerful argument for earning a higher position in search. Similarly to other sites, the higher the Domain Authority the network has, the better for your link.
Quality social networks
facebook.com
twitter.com
linkedin.com
myspace.com
youtube.com
staffito.com
flickr.com
pinterest.com
Social bookmarking (link quality 3 out of 5)
Many social networks allow you to bookmark your favourite links. These user bookmarks are included in bookmark lists which can be public. Search engines give these links considerable value because they indicate the popularity among real users. You can also bookmark your own links. Search engines take the Domain Authority into account even here. The social networks do not usually allow the transfer of links/ bookmarks between each other. That is why bookmarking sites have been created. They allow you to group your bookmarks together and suggest similar links to your previous choices. In addition, bookmarking sites allow you to bookmark your own content, including videos or images.
Quality bookmarking websites
archive.org
instructables.com
skyrock.com
livejournal.com
flickr.com
behance.net
dribbble.com
scoop.it
Web 2.0 profiles (link quality 3 out of 5)
You can manage your public profile on most of the social networks, bookmarking sites, and blogging platforms. You can also share a website and information about yourself.  If you add a relevant content to your profile, you will get a relatively high-quality link.
Company catalogues (link quality 2 out of 5)
The link from the company catalogues is not as valued as it was in the past. However, catalogues with a high Domain Authority can still be a good helper.
Quality catalogues
botw.org
aboutus.com
spoke.com
google.com/business/
bingplaces.com
smallbusiness.yahoo.com
business.yelp.com
yellowpages.com
chamberofcommerce.com
firmy.cz
najisto.cz
superpages.com
What to look out when creating backlinks
Content relevance and keywords
A good seo link building strategy must ensure that backlink is on a page with a relevant content. This means that you need to add keywords to the landing page to optimize your page. Ideally, your keyword is included in the URL, heading H1, and in anchor text of the link. At the same time, the entire content of the referring page will be filled with relevant text.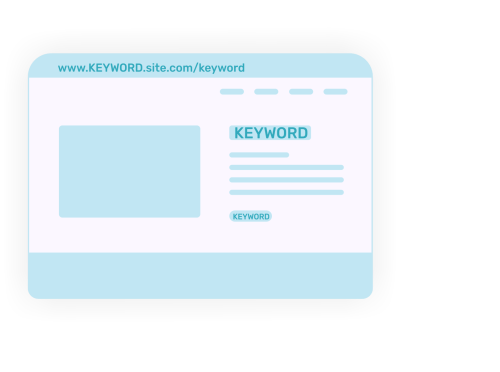 Example: If you sell a garden mower on the e-shop and you need to create a link to the product page of this mower, a suitable link would be placed on a blog post with the H1 heading: Great review of garden mowers, which would be at this URL address gardenmowers.com/garden-mowers-review
Landing page quality - Page Authority
Even if you create a quality blog review as in the example above, it will be useless if you do not ensure the authority of the site. The authority of the site is primarily built by other links. This is often done by the blogging platform itself. Blog platforms add your article to a category that displays a list of articles that way your reviews or other pages will be indexed and step higher in search engines. However, this may not be the rule, and it is important to see where your content appears when it is published. It is a good idea to create additional links and pages which increase the authority of the blog page and thus the strength of your link.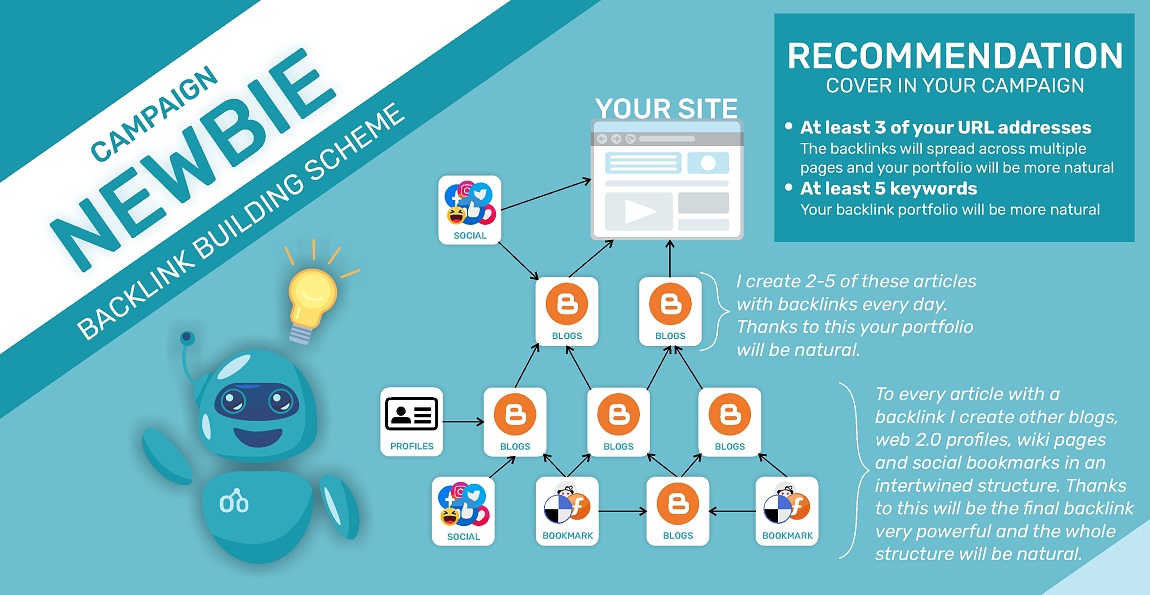 How to create backlinks smartly
Bzoomer can solve the whole problematics of building quality links for you with backlinks packages. Bzoomer is an SEO tool that creates relevant content on blogging platforms, social networks, and bookmarking sites. Thanks to artificial intelligence and machine learning it is all created automatically. Bzoomer has 7,500+ of these sites and networks in its database, where it can create relevant content with quality links. You can also try free online seo tools. 
With Bzoomer all you have to do is enter your page to which you want to create links, and keywords that are important to you. Bzoomer itself creates relevant content and adds it to quality sites. All sites Bzoomer creates in a complex link structure that link to each other. They also impart high authority to the site with the ultimate transfer of link power to your site. (See picture above)
Bzoomer will save you hundreds of hours of your time, which you would otherwise have to spend by manually adding links and coming up with content.